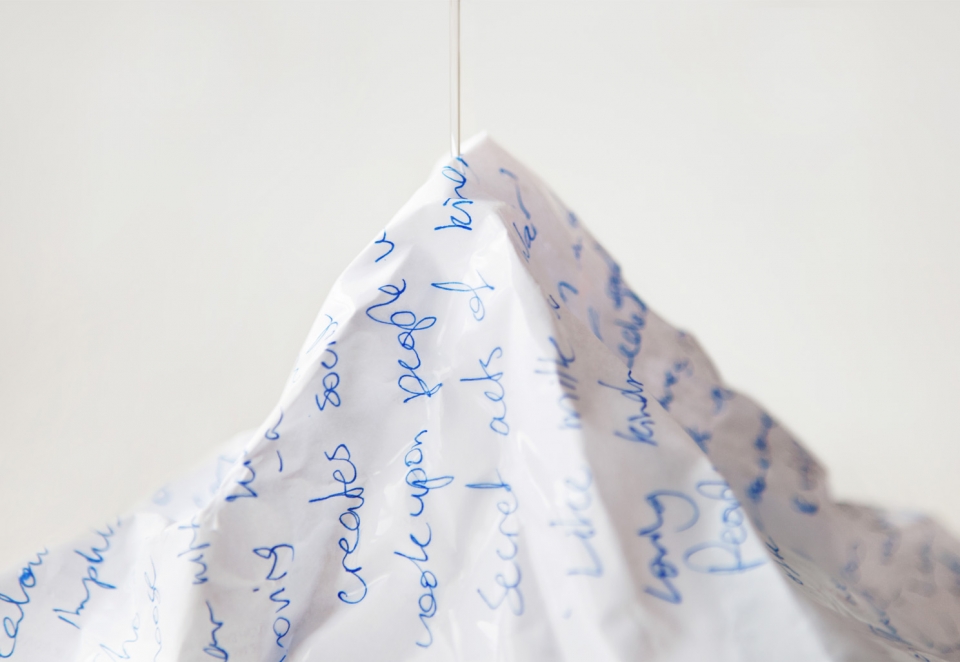 Secret Acts of Kindness
In Buddhism generosity is seen not as a duty but rather as something that liberates your own heart. There is a softening and releasing of personal limitations such as greed, hate and delusion when we practice generosity towards others. Secret acts of kindness – acts done without any recognition to the doer, can be some of the most liberating forms of generosity.
This image is part of ongoing experiments where Buddhist precepts are translated into images using the simplest of forms. In this instance it's paper sculpture, words and water. The water trickles over the mountain of words, softening it, diffusing the words and transforming it.
In 2013 it was a finalist in the Josephine Ulrick and Win Schubert Photography Award.